Bring out the popcorn and take family game night outdoors! The 4' Round Table Set #1 includes a 4' round table and four chairs. Whether you're having a family barbecue or entertaining friends, this beautiful table set will always be ready to meet any occasion. Made from recycled plastics, this set is not only earth friendly, but will never need repainted and will not crack, rot, or fade! Clean up is a breeze because of the smooth surface of poly, and it also does not absorb liquids. (no stains!) Made right here in Ohio by skilled Amish craftsmen, you know your LuxCraft investment is sturdy, durable, and keeping jobs in America. Extend your dining room outdoors!
Dining Height: $2,503 - Premium WoodGrain $2,742
Counter Height: $2,650 - Premium WoodGrain $2,924
Bar Height: $2,736 - Premium WoodGrain $3,010
SPECS:
Dining Height: 48.25″W x 48.25″D x 30.25″H
Counter Height: 48.25″W x 48.25″D x 36.25″H
Bar Height: 48.25″W x 48.25″D x 42″H
• Chair Dimensions: 21" wide x 23" deep
• Stainless Steel Hardware
• Luxcraft Lifetime Warranty
• Seating Capacity: 4


L I F E T I M E W A R R A N T Y !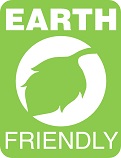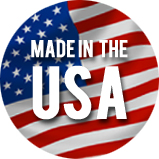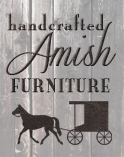 BLACK
LuxCraft furniture comes with a residential lifetime limited warranty or commercial 5-year limited warranty covering any defective product or part. All you need to do is sit back, relax, and enjoy your new backyard oasis.