The 4' Rollback Plain style has a lower back and the top rolls back for a comfortable arm position. Made from recycled plastics, this bench will continue to look as new as the day you bought it -- no painting, no staining, AND it resists rotting, cracking, and fading! It is as eco-friendly as it is functional and will last for many years as you entertain your friends and family in your backyard. Made in the USA by skilled Amish craftsmen, you can trust your LuxCraft furniture are sturdy and well built. Simplicity, effortless beauty. Click Here to see additional accessories such as Cupholders, Cushions, End Tables, Footrests, Planters, Etc...
SPECS:
• Chair Dimensions: 55" wide x 29" deep x 36" high
• Seat Dimensions: 48" seat width x 18" seat depth
• Stainless Steel Hardware
• Luxcraft Lifetime Warranty
• Seating Capacity: 2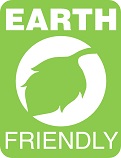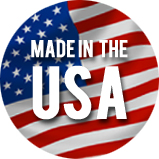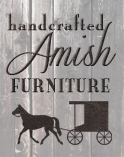 Perks of Poly

Keeping Plastic Out of the Landfill
Our poly furniture is made from HDPE plastic, like milk jugs and detergent bottles. The material goes through a purification process and then made into poly-lumber boards with a purity level of over 99% HDPE. The end result is a product made from over 90% recycled material! While you sit back in your Poly Furniture, you can have the extra satisfaction of knowing that you helped our environment by keeping plastic out of the landfill.

No Rotting, No Splitting
Unlike wooden furniture which often shows warping, fading, and all around disintegration with wear, poly furniture is extremely durable. Poly does not rot, splinter, absorb moisture, or attract insects.

Just Like New
No more hauling furniture to storage for the winter -- you don't even have to cover it! After years of weather exposure, this hardy furniture shows little to no fading.

More Relaxing, Less Maintaining
Say goodbye to the hassle of regularly staining, painting, or preserving. All your poly furniture needs is an occasional soap and water wiping. (For lighter colored furniture that shows dirt quicker, or if you have problem with mildew, LuxCraft has developed a special poly cleaner. We use it all the time at our sales lot and it works wonders!)
LuxCraft furniture comes with a residential lifetime limited warranty or commercial 5-year limited warranty covering any defective product or part. All you need to do is sit back, relax, and enjoy your new backyard oasis.