Available in three heights and a variety of colors, the Regular Chair is our most versatile seating option, pairing nicely with any of our LuxCraft dining tables. So choose your favorite table, gather enough chairs for friends and family, and you've got the makings of a lovely dinner party
Dining Height: $279 - Premium Wood Grain $307 - 21″W x 21.25″D x 44″H
Counter Height: $305 - Premium Wood Grain $337 - 21″W x 21.25″D x 50″H
Bar Height: $316 - Premium Wood Grain $348 - 21″W x 21.25″D x 56″H
Seat: 19″SW x 17″SD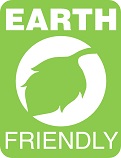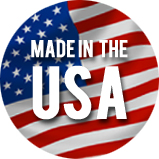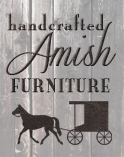 Perks of Poly

Keeping Plastic Out of the Landfill
Our poly furniture is made from HDPE plastic, like milk jugs and detergent bottles. The material goes through a purification process and then made into poly-lumber boards with a purity level of over 99% HDPE. The end result is a product made from over 90% recycled material! While you sit back in your Poly Furniture, you can have the extra satisfaction of knowing that you helped our environment by keeping plastic out of the landfill.

No Rotting, No Splitting
Unlike wooden furniture which often shows warping, fading, and all around disintegration with wear, poly furniture is extremely durable. Poly does not rot, splinter, absorb moisture, or attract insects.

Just Like New
No more hauling furniture to storage for the winter -- you don't even have to cover it! After years of weather exposure, this hardy furniture shows little to no fading.

More Relaxing, Less Maintaining
Say goodbye to the hassle of regularly staining, painting, or preserving. All your poly furniture needs is an occasional soap and water wiping. (For lighter colored furniture that shows dirt quicker, or if you have problem with mildew, LuxCraft has developed a special poly cleaner. We use it all the time at our sales lot and it works wonders!)